Air Space

Developments
In light of the housing crisis where land is scarce, modular construction lends itself perfectly for building in unique environments, including on top of existing buildings. Using lightweight construction technologies, developers are able to build on top structures that may have been previously discounted for various reasons, especially in urban areas such as built up town and city centres.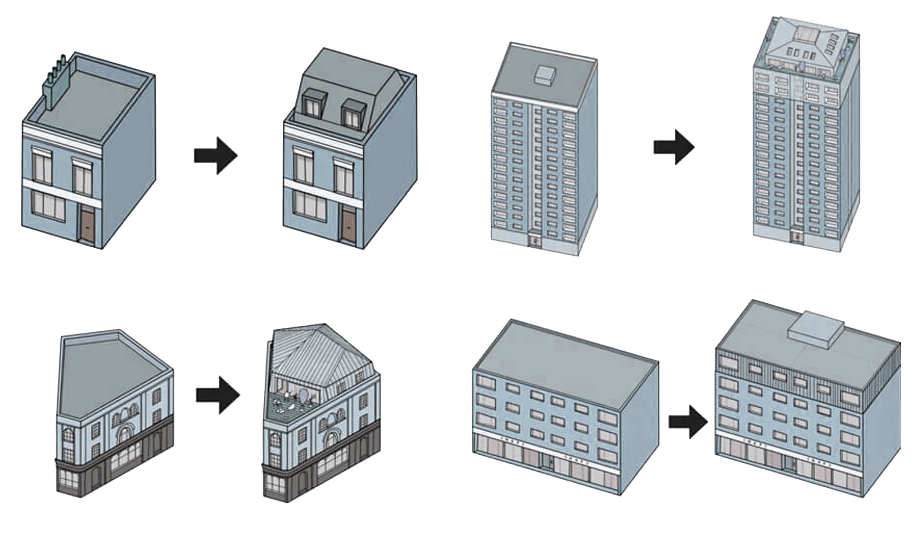 How does it work?
Offsite construction methods means there is minimal impact to the operational functionality of either the business or occupants. The sheer nature of air space developments minimises the typical inconveniences of traditional building sites.
Things may be 'LOOKING UP' if you are the freeholder of a building with air space development potential
1) Specialist air space developers will usually offer you a free valuation of the air space of your building.
2) Should your air space have potential for development, you will have an opportunity to sell thin air, literally. The development may even improve the current facilities or appearance of the existing building!
3) Modules are then assembled in a factory and once ready, delivered to site where they are craned on to the existing building.
4) With all fixtures and fittings already in place, once the main services have been connected, the new units are ready for occupancy.
What have you got to lose?
Click Above Ltd are a residential developer who use this build methodology and specialise in air space development.